Arnas Anskaitis, Ignas Krunglevičius, Andrej Polukord, Ieva Rojūtė A cura di Matteo Innocenti in collaborazione con Adrius Pocius, Alesia e Yuliya Savitskaya Secondo appuntamento del ciclo GLOBAL IDENTITIES, diretto da Valentina Gensini, A certain identity è un progetto che mette in relazione artisti di differente nazionalità intorno alla questione dell'identità, migrando in diversi paesi europei. Per la prima mostra sono stati invitati in Italia i giovani artisti lituani Arnas Anskaitis, Ignas Krunglevičius, Andrej Polukord, Ieva Rojūtė. Il titolo con la parola "certain", in italiano "certa", assume il doppio significato possibile: come aggettivo è sinonimo di certezza – l'identità in cui ci si può senza dubbio riconoscere – invece come aggettivo indefinito, senza qualità né quantità, indica un'identità tra molte possibili. Quattro artisti di una particolare nazionalità – scelti dal curatore del progetto in collaborazione con le istituzioni museali o Accademie di Belle Arti dei rispettivi paesi – sono invitati a "rappresentare" secondo la particolare inclinazione della propria ricerca, e secondo la cultura di provenienza, il fattore identitario attraverso una esposizione presso un paese ospite. La storia e la collocazione geografica della Lituania la rendono significativa sia per la questione dell'identità che per quella dei confini e dei rapporti all'interno del continente: poiché essa, al pari degli altri paesi baltici, si è costruita secondo un doppio moto di indipendenza e di annessione, tra la Russia e l'Europa – di cui è membro dal 2004. Il 2018 segna inoltre il centenario dell'indipendenza della nazione, avvenuta nel febbraio del 1918, a cui è seguito il costituirsi in Repubblica.
Vernissage e artists talk: 5 aprile ore 17.30. La mostra è prodotta grazie alla collaborazione de Le Murate. Progetti Arte Contemporanea – Mus.e con TUM associazione culturale (Italia/Italy), Fondazione per lo sviluppo della cultura dell'istruzione della persona (Bielorussia/Belarus), Vilnius Pataphysic Institute (Lituania/Lithuania).
Con il contributo di Ministry of Culture of the Republic of Lithuania, Lithuanian Council for Culture.
Con il patrocinio dell'Ambasciata della Repubblica di Lituana nella Repubblica Italiana e del  Consolato della Repubblica Lituana di Firenze.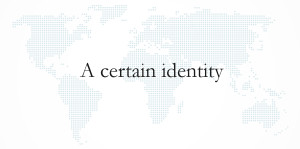 Photocredits Andrej Polukord – Royal Mushroom (from the series "Woodobjects") – Photo: Marius Krivičius
Il progetto nell'ambito di ToscanaInContemporanea 2018